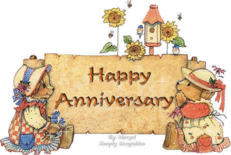 Today is my 1 year blogversay of this blog The Joy Of Life Forever. I am glad i am able to continue this blog even sometimes i can't update because of my busy mom's life. Well, all knows that I hold a blogversary contest and now here are the winners...

Winners:
1st prize -
Pinay Mommy
- 43 votes
2nd prize -
Made Me Glad
- 23 votes
3rd prize -
I Luv contest
- 21 votes
4rth prize -
Pinay mom In Czech Republic
- 15 votes
5th prize -
Beauty Of Life
- 14 votes
6th prize -
Me And My World
- 7 votes
Non winners:
Try Your Luck
- 4 votes
Kranjcarz
- 2 votes
Pinay Heart wanderings and musings
- 1 vote

Congrats to all winners and thank you everybody for the participation....Just watch out for the next contest that i will hold in my other blog
The Fountain Of Happiness
. Thanks guys and to all who vote for them.